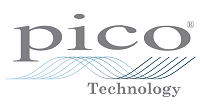 Pico Technology was established in 1991 and soon became a leader in the field of PC Oscilloscopes and data loggers.
Pico has always been recognized for providing innovative, cost-effective alternatives to traditional test equipment and data acquisition products. In doing so, they have made high-quality instrumentation affordable.




Test Equipment Plus was started in 1996 with the idea of providing quality used test equipment at affordable prices. In 2006, we expanded our focus by designing and manufacturing a color LCD display retrofit kit to support the HP® 8566A, 8566B, 8568A, and 8568B spectrum analyzers. We also began offering a repair service for HP®/Agilent® step attenuators. The following year, in 2007, we designed and began manufacturing another color LCD display retrofit kit to support the HP®/Agilent® 8560 series spectrum analyzers. At the same time we also decided to play to our strengths, and began offering test equipment repair services for spectrum analyzers, network analyzers, and signal generators. The repair segment of the business now generates more revenue than used test equipment sales.




RF INSTRUMENTS was founded in 2009 in Singapore. The company's application areas are computer components distribution as well as radioelectronics distribution from Asia to Russia. Due to expansion of the company, ARKOS Enterprise Inc was launched in Toronto, Canada to serve North American market offering its world class expertise.




Aaronia AG is a startup company based in Euscheid, Germany.


Aaronia was founded in 2003 by Thorsten Chmielus and mainly produces Spectrum Analyzers which base on a patented spectrum analyzer process. In 2004 Aaronia shipped its first spectrum analyzer.


In 2008 Aaronia announced the latest generation of the SPECTRAN Spectrum Analyzer, the V4 series, the first RF analyzer which reaches a world record analyzer-sensitivity of -170dBm DANL.


Todays purpose of the enterprise is development, trade and sale of measuring equipment, technologies and rights of low and high frequency measurement technique, robotics as well as screening/shielding of RF and E-fields and fundamental research at the segment of communications and measurement engineering, furthermore the construction of own circuitries and measuring methods in particular for the development of extreme sensitive and precise high-frequency measurement devices and autonomic robotics-systems.
We are a Canadian based company created in 2008. Triarchy Technologies started as a RF consulting firm. The company grew expaniaxially and a few years later, we have already established product developtment capabilities. The products we developed are sold in the global market with distriutions in North America, Europe and Asia. Even though our company is newly formed, our team of professionals are veterans in their respective fields of expertise. For example, our head engineer Ronnie has over 30 years of RF engineering experience and comes highly recommended by past employers. Our goal is to bring you innovative, affordable, and above all, reliable products . It is our philosophy to never compomise integrity, wheather in pricing, enviormental practices and saftey. In fact, this is reflected by our motto "vincit omnia veritas", which is a Latin phrase meaning "truth conquers all". We will show you that we hold this motto to be self evident through our products and services. The reason we have such confidence in our expertise and products is because we tackle obstacles and challenges on a daily basis. No learning curve is too steep for us, and we always deliver our solutions to satisfied consumers all over the world.